Herndon UMC Building and Healthy Church Protocols
Questions about protocols?  Please email the Healthy Church Team (HCT) at hct@herndonumc.org.
Questions about stewardship of our building and properties? Email trustees@herndonumc.org.
Herndon UMC's current protocols reflect the up-to-date guidance from the CDC alongside the large downturn in hospitalizations and deaths due to COVID-19 in Fairfax County. Even with this new guidance, please know you are welcome to be masked in the building if you choose to be masked. Additionally, if you would say that this is not the right time to be in-person, our digital offerings will continue to grow in the coming weeks. 
If you'd like to read more about the CDC's new levels, you can do so here: https://www.cdc.gov/coronavirus/2019-ncov/science/community-levels.html
As a reminder, the Herndon UMC Preschool operates with a different set of standards due to regulations from Fairfax County.
High COVID-19 Community Levels
Masking required in the building regardless of vaccination status for all activities
No food or drink
Encouraged digital or hybrid gatherings where possible
Limits on room occupancy and length of gatherings where appropriate
Medium or Low COVID-19 Community Levels
Masking is optional in the building, but anyone who wants to mask is welcome to do so, especially those who are immunocompromised or at higher risk for infection.
Encouraging vaccination and boosters whenever possible.
Appropriate social distancing (6 feet of distance between individuals) should be observed whenever possible, especially in rooms with higher occupancy for longer periods of time.
Take frequent (at least once per hour) breaks to go outside if gathering indoors.
No limitation on food or beverage preparation or consumption.
Hybrid and digital gatherings are encouraged whenever possible to be as inclusive as possible.
If you are sick, showing symptoms of illness, or have had a recent exposure to COVID-19, please stay home.
As always, if you or your ministry area have an event or ongoing activity that would require action outside of this guidance, you are welcome to submit a proposal to HCT via email: hct@herndonumc.org.
Thank you for joining alongside us to ensure we are able to live as healthy and connected a life as possible in the Herndon UMC family!
Blessings,
Herndon UMC Healthy Church Team
Trustees Corner
As we face this pandemic, the building may be closed, but our church remains active in Christian ministry.  Our Trustees continue to work tirelessly to promote safety and security.
Questions?  You may always contact the Trustees at trustees@herndonumc.org.
You will also find helpful resources here like:
A building map showing new room numbers.  (Click the image to enlarge it.)
Learn more about the ministry of our Trustees here in the Trustees Tidbits blog below.  These are also available weekly in the Tuesday e-News.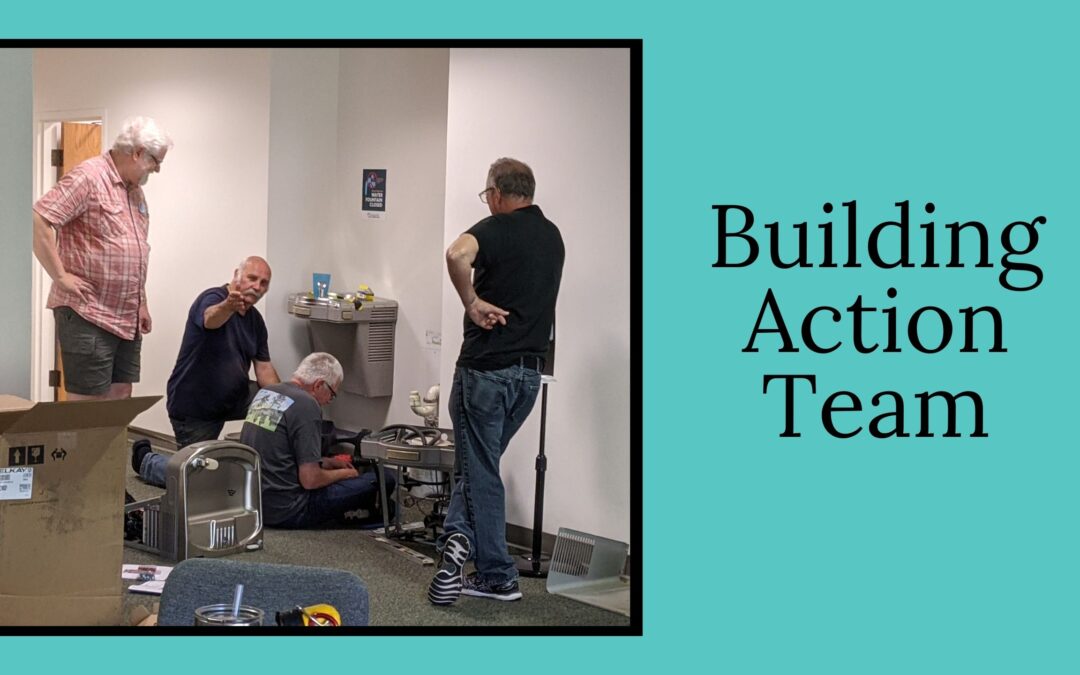 The Building Action Team is a resource for Trustee needs and requests like simple repairs or maintenance.  When a short-term need or request is identified, a team leader enters the information into the system, then an email blast goes out to the group and someone in the group is able to volunteer to do that task or activity. After there is a volunteer, the need or request comes off the list. There are no meetings. There are no weekly or even monthly obligations. There are not meeting notes to...