Let My People Go | Lent in Exodus
Advent comes every year as an "already, not yet" proposition. Christ is in our hearts and world, and yet it is important to be able to hold space for remembering the anticipation of glorious inbreaking. This series, based on Amy-Jill Levine's work of the same title, is meant to hold the stories of Advent in this beautiful tension of what has been, what is, and what will be. This series will intentionally open conversations around connections of the Gospel to the Old Testament, the role of women in first-century Jewish culture, the importance of Mary, the census and the stable, the star of Bethlehem, and the flight to Egypt. As Levine writes, "These Gospels seek to tell us, we readers then and now, about the connection of the good news of Jesus both to the story of Israel and to the gentile world, about the clash of imperial and heavenly values, about a world for which many of us hope but not enough have the chance to find."
Worship Sundays at 10 am and 5 pm
Lenten Devotional | Picturing God 
Events that you won't want to miss during Lent at Herndon UMC:
There's more to come for Holy Week too.  Check back here for the link soon.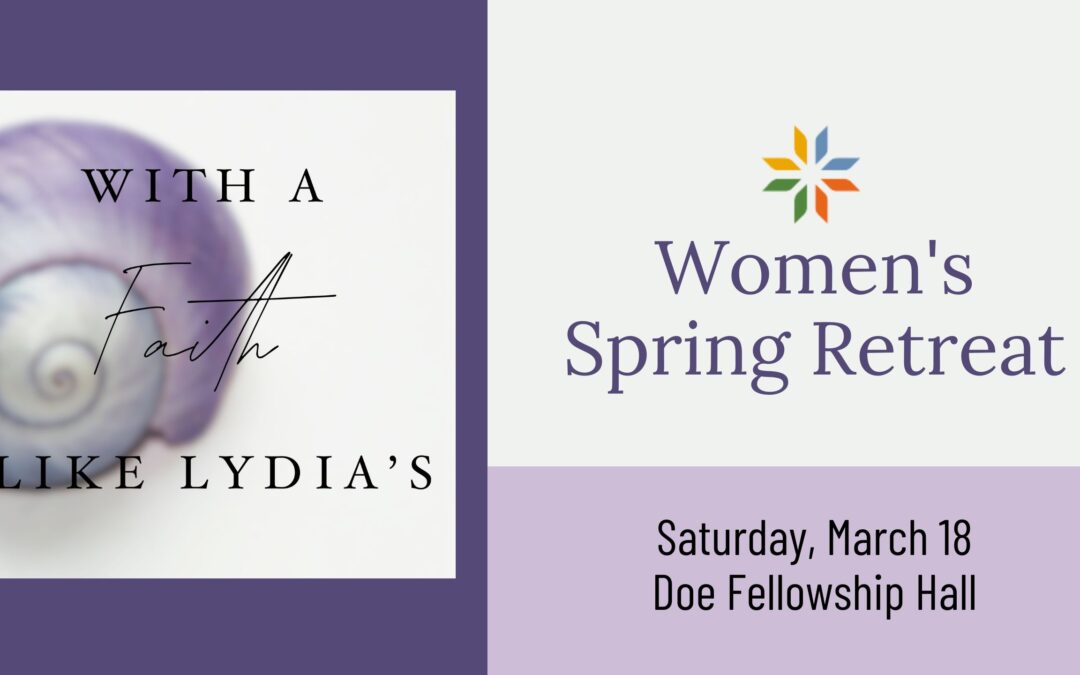 WOMEN'S SPRING RETREAT ON 3/18 – Rev Alyssa Denshama will guide us through a study on Lydia, a working woman, who helped start the first Christian church in Europe. This event is at Herndon UMC and child care will be provided. Register today, click this image.
read more