The Way of the Cross
Holy Week 2020
Help Celebrate Easter at Herndon UMC
Easter Sunday–Worship from Home!
Sunday, April 12 at 6:30 am and 10 am
Join the Herndon UMC family online for Easter celebrations at sunrise (LIVE at 6:30am) and at 10 am. These worship experiences will be streamed on our YouTube channel and Facebook page and may also be watched at any time afterwards.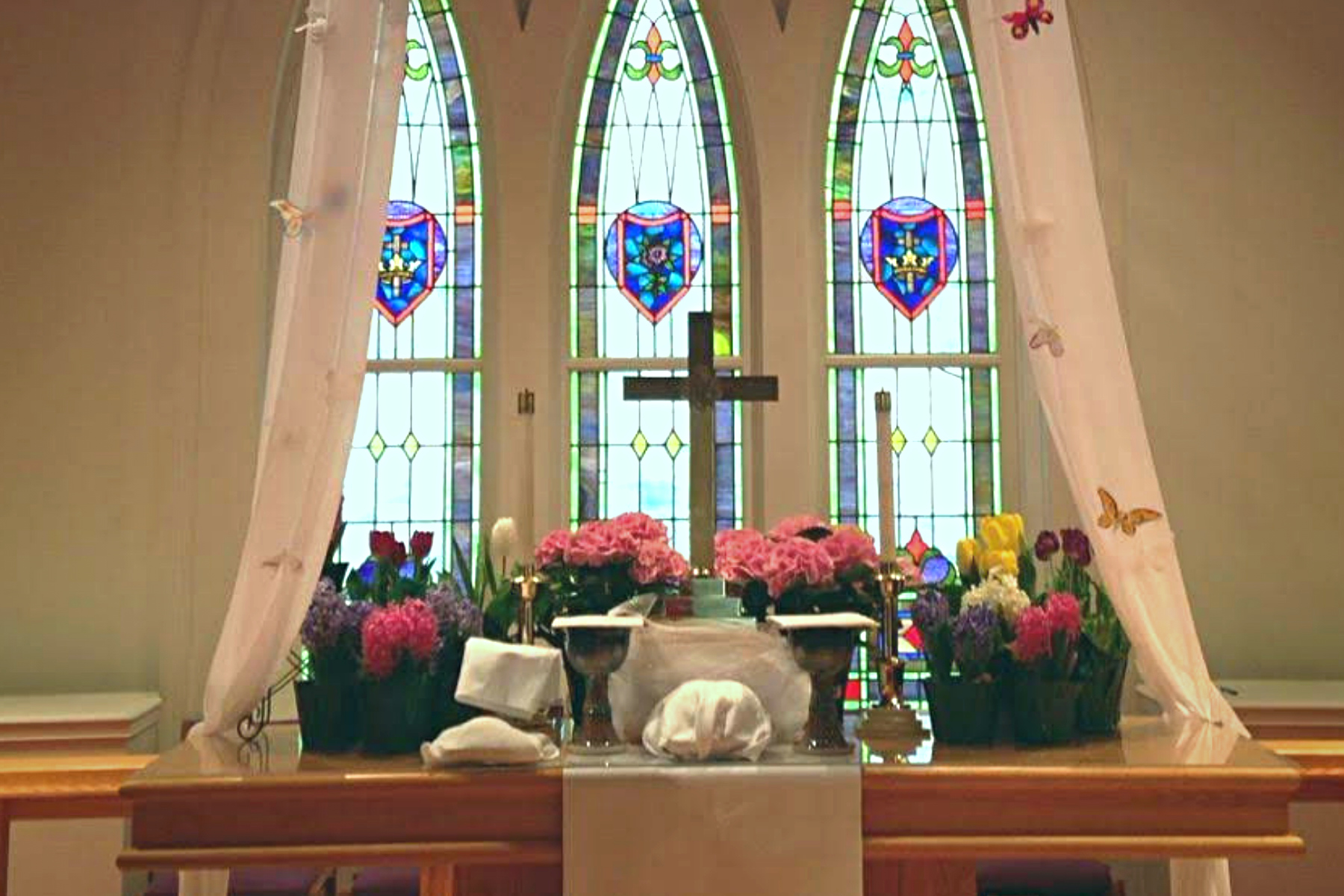 We would love to hear about your experience in praying through The Way of the Cross.
If you will leave us your email, we will send you a link to a form to fill out.
Easter Worship in Person!
Whenever we resume worship in person, Herndon UMC intends to have an Easter celebration in worship because we are always Easter people.

Please help us prepare for that experience by printing and coloring a page (or pages) from the Alleluia Mosaic pdf. Just follow the link, print and color as many pages as you would like. If you want to scan and send in your colored file, please email it to mallory@herndonumc.org.  Or, you can bring it to worship with you when you come. 
We will assemble as many pictures as we can from all the pages received.
With Appreciation
Many thanks to all of the contributors and artists involved in creating The Way of the Cross.
Herndon UMC is blessed by your gifts and passion for sharing God's Love. Special thanks to:
The Common English Bible for gratis permission to use their text.
Discipleship Ministries of the United Methodist Church for providing resources about Love Feasts.
Jonathan Page, Pastor of Herndon UMC, for his expertise, patience and leadership.
Luis Gonzalez for playing and recording beautiful, classical music selections.
Patrick Tugwell and John Shaffer for playing and recording spirit-filled, modern music selections.  Patrick wrote many of the songs as well.
Shannon Wise for helping with music selections.
Jen Score for helping with audio, and she and Sheri Fairchild for keen eyes and expert editing.
Mallory Hopper for her always inspiring and engaging activities and wonderful how-to videos.
Julie Albanus for taking pictures and putting it all together.
Herndon UMC
God's Love is Real.  God's Love is Active.  God's Love is for Everyone.