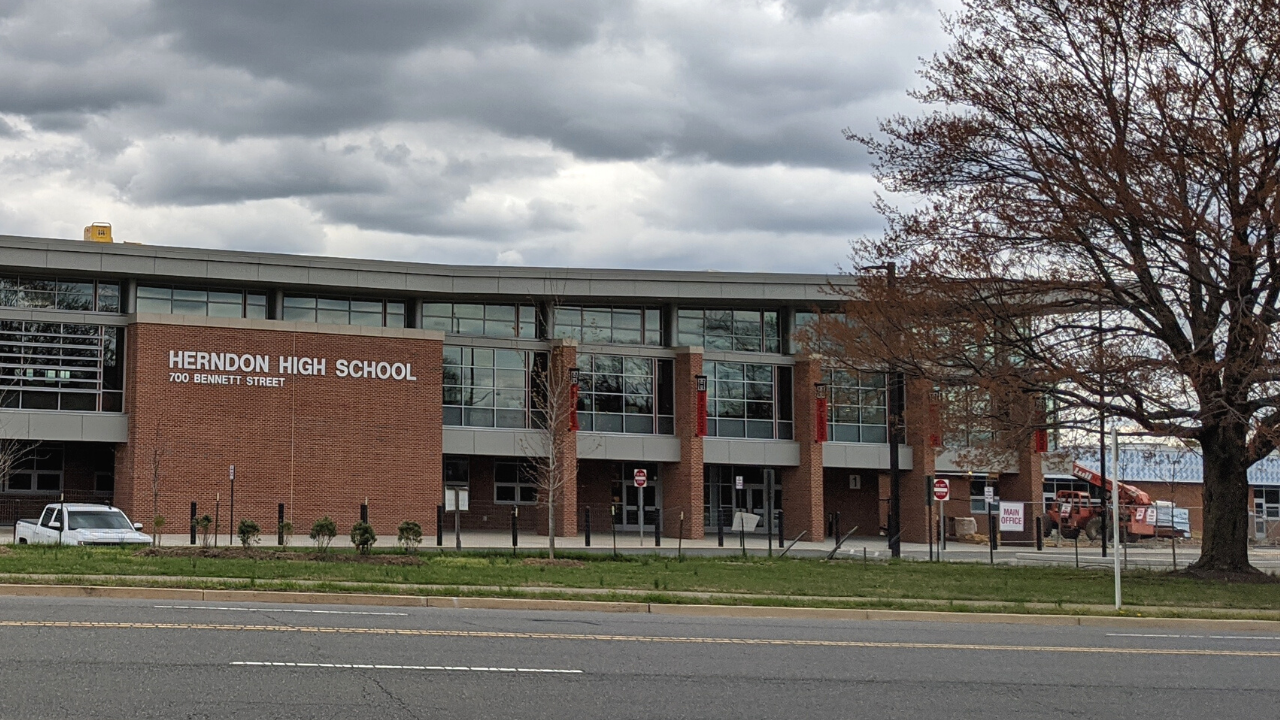 Help send area students back to school ready to learn.
Just like last year, area schools will start back this Fall with a number of challenges.  Over the last year and a half, our community food pantries have seen a growing demand for food support.  Students have a hard time learning when they are hungry or don't have the supplies that they need.
Repeating our 2020 virtual race, Herndon UMC will ensure that funds raised through this virtual race will go to support Food for Neighbors, already feeding those in need in our area, and to our schools to help provide supplies needed as identified by the Herndon pyramid schools.  Herndon UMC has been in partnership with Herndon High School since 2001.
The race is virtual.  Do it on your own time at your own pace.
You can walk or run 5 kilometers or bike 20 kilometers.  Be safe.  You decide when, where, and how.  Use a trail, treadmill or exercise bike.  You are asked to complete the race between August 15 and 21.  Remember, schools start back August 23.
On August 15, we will open a link below to log in your time.  Submit it by midnight on August 21, and we will post the results here on this site (by August 23) so that you can check back to see who has bragging rites for best times in each group.  The real winners will be the families and kids receiving much needed aid.
The registration fee is $35, and there is bling for participating.
There is a new "We Are Herndon" t-shirt for all who register, and medals too (while supplies last).  The shirts are Gildan Performance Core anti‑microbial shirts with moisture-wicking.  According to Custom Ink, these shirts tend to run small.  Here are links, if you would like to look at their size charts for Women's t-shirts and Men's t-shirts. 
Registrations will be accepted until August 21.  We will do our best to get your shirt and medal to you as soon as possible.  Depending on the race popularity, the medals may be in limited supply.  Register early to ensure that you get one! 
Herndon UMC and race sponsors will cover the race expenses, so all registrations go to providing food for our neighbors and supplies needed by the schools.
We are also offering the opportunity to sponsor the race to local businesses and organizations for donations of $250 (or more).  Names/logos will be posted here and mentioned in social media.  Become a sponsor before August 11 to ensure that you name/logo is also included on the t-shirt. 
The race is about community.  We are Herndon.
Our schools emphasize being a part of the community to the students; they encourage being good citizens.  They teach that all kids are capable of success, no exceptions.  We can all play a part in helping area kids succeed.
Participants will also be invited into a closed Facebook group to allow them to share stories, training ideas and, of course, pictures with others who are participating.
Please spread the word.  Invite family, friends, coworkers and neighbors.  You are encouraged to share pictures particularly in your "We are Herndon" shirt using #weareherndon and #herndonumc.  
Let's beat last years totals of 174 racers plus donors and race sponsors raised $8120!!