Be a Part of Christmas 2022 with Herndon UMC!
Advent comes every year as an "already, not yet" proposition. Christ is in our hearts and world, and yet it is important to be able to hold space for remembering the anticipation of glorious inbreaking. This series, based on Amy-Jill Levine's work of the same title, is meant to hold the stories of Advent in this beautiful tension of what has been, what is, and what will be. This series will intentionally open conversations around connections of the Gospel to the Old Testament, the role of women in first-century Jewish culture, the importance of Mary, the census and the stable, the star of Bethlehem, and the flight to Egypt. As Levine writes, "These Gospels seek to tell us, we readers then and now, about the connection of the good news of Jesus both to the story of Israel and to the gentile world, about the clash of imperial and heavenly values, about a world for which many of us hope but not enough have the chance to find."
Advent Celebration | Nov 20
Join us the weekend before Advent begins (Sunday, November 20) as we celebrate with an opportunity to make a family Advent wreath after worship.  More details to come as the season draws closer.
Worship | Sundays
Join in worship each Sunday in Advent at 10 am or 5 pm, in-person or online. 
Advent offers many special opportunities–concerts, special music, baptisms and more.  The list below will continue to grow as the season grows closer.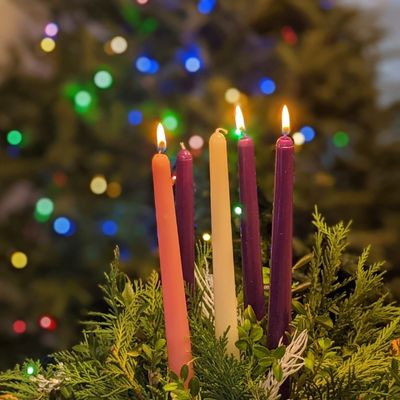 Come Join in Worship on Christmas Eve at 5 pm, 7 pm, and 9 pm
"A light that thrives in the depths of darkness, blazes through murky bottoms. It cannot and will not be quenched." –John 1:5 (VOICE)
This Christmas, our fervent prayer is to see the inbreaking of light through the darkness. Light, no matter how dim or bright, is a source of seeing, of comfort, and of hope. May we see the light, may we know the light, and may we be the light this Christmas.
5 PM | Sanctuary
Family Christmas Eve Service with kid-friendly "candle" light and a pop-up Christmas pageant.
7 PM | Outside
Gather outside Door 2 (weather permitting) by the fire, for a short service with stories, carols and Holy Communion.
9 PM | Sanctuary & Live-Stream
Candlelight service with bells, choir, Holy Communion in the Sanctuary.  This service will be live streamed to Herndon UMC's YouTube channel.
Events that you won't want to miss during Advent and the Christmas Season: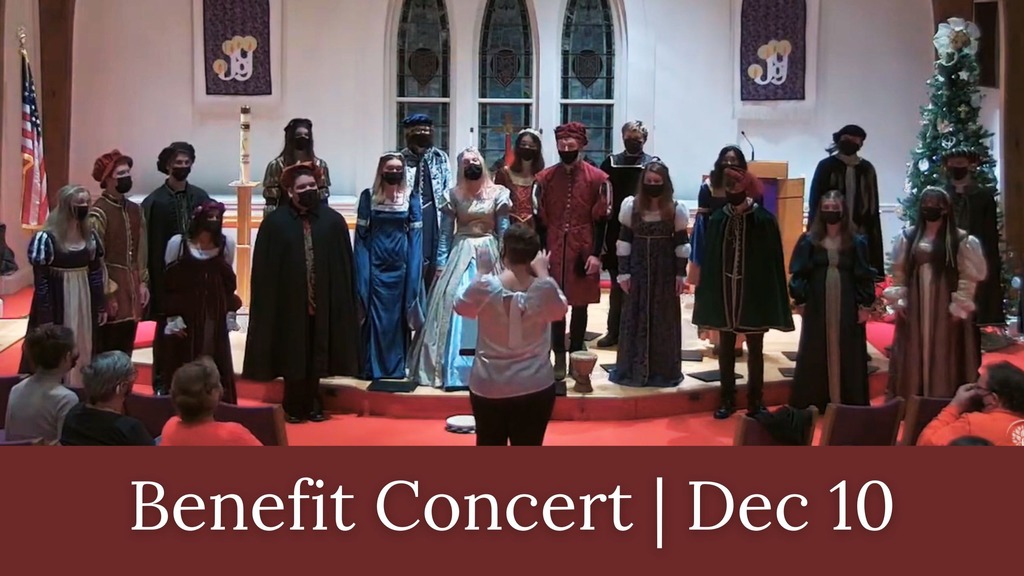 HHS Madrigals and students from HHS and HMS instrumental groups will perform a benefit concert in the Herndon UMC Sanctuary. The concert is free. Donations to support a Rise Against Hunger food packing event at Herndon High School in the Spring of 2023 will be gratefully accepted.
read more