You are Welcome at Herndon UMC!
God's Love is Real.  God's Love is Active.  God's Love is for Everyone.
In-Person, Traditional Worship
& Livestream on YouTube
Sundays at 9:30 am
 Worship service in the Sanctuary and online.
Nursery and KIDS Club available.
Holy Communion on the first Sunday of the month. 
In-Person, Unplugged Worship
Sundays at 11 am
Worship in the Fellowship Hall in a more experimental format with conversation and more modern music.
Holy Communion on the first Sunday of the month.

In-Person, Relaxed Traditional Worship
held Sundays at 5 pm
 Holy Communion and a hymn sing every week.
Evening, relaxed traditional worship in the Sanctuary.
Herndon UMC's mission is to
Serve and share God's Love in community.
If you are looking for ways to serve and share God's Love, there are a few opportunities listed below and more opportunities listed on our Serve page.  Check out our latest needs and sign up to help at bit.ly/HerndonUMCNeeds.  If you have another idea on how to serve or need some help choosing what's right for you, please contact a staff member.
Help UMM fundraise for mission.
Donate Food | Give Money | Order Stew
Help feed refugees living in our area.
Donate Food | Give Money | Serve
Feed local families in need.
Donate food | Give money | Serve
We could not achieve our mission without the generosity of our church family.
Herndon UMC's vision is to
Live the teachings of Jesus so that everyone may know God's Love and grow in Spirit-filled relationships.
If you need help getting connected, check out what's happening at Herndon UMC, get involved in a ministry or a mission project, or talk to a staff member. Our church family encourages, supports, and prays for one another, and everyone is family because God is love.  Below are a few of the opportunities being offered.  There are more found through this link to our what's happening page.
Tailgate at Herndon UMC. Wear red.
Food, water, games, and music.
Are you ready for spooks, tricks, treats, and sweets? Head over to 701 Bennett Street on October...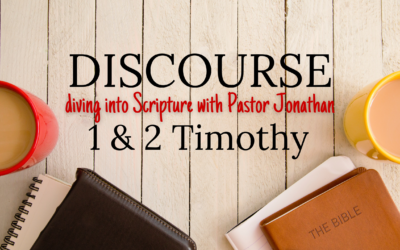 Join Pastor Jonathan for this deeper dive into 1 & 2 Timothy. The Apostle Paul writes these...
Making Connections
There are many ways to stay connected.  Our church family is active on Facebook and Instagram, YouTube and Soundcloud, as well as by email, over Zoom and in-person.  We hope that through some of these media you can find connections that help you grow in faith, in service, and in community.
Connections 2021
Periodically, usually in the fall, Herndon UMC likes to make sure that we have the best contact information for everyone and to update our pictures. These enhance the online directory available to church members and leaders, and help new staff get to know our community.
Photographers are available to take a FREE individual or family picture for you (and you will get a copy).  All you have to do is show up and smile.  The times are October 10, 17 and 24 from 10:15 to 11:15 am or 4:30 to 5 pm.  If you can't make those times or have a favorite picture to share, please email it to admin@herndonumc.org.
To make sure that our contact information is up to date, we are asking everyone to complete the online form found at bit.ly/connections2021-22.
Thank you for helping us stay connected.
Get the Herndon UMC App
Get News and Announcements by Email
Herndon UMC sends emails twice a week to offer announcements and updates on worship and life with Herndon UMC.  Sign up today at bit.ly/HerndonEmails.
A Community of Prayer
Through life, good times and bad, we are called to be a people of prayer. The Herndon UMC family is ready to pray with you.  Learn more about sharing prayers with the Herndon UMC community on our Pray Together page.